WINNER of the 2016 CRITICS' Pick of the Fringe AWARD
(as Ice Candle) RETURNS!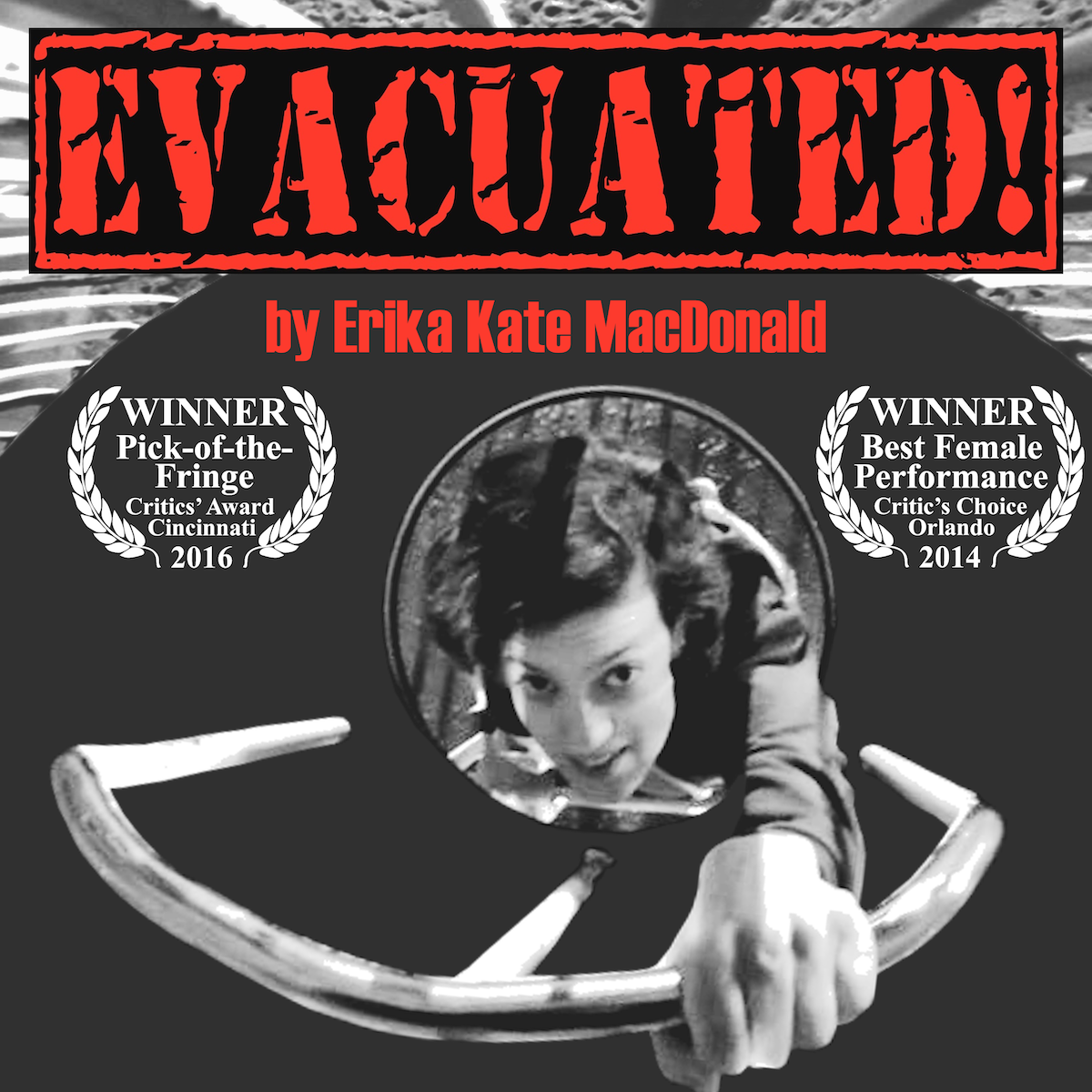 Forced to flee Indonesia... the unforgettable true story
of a strange girl in a strange land.
a live "un-documentary" solo show
by Erika Kate MacDonald
UPCOMING PERFORMANCES:
MARCH 27, PHILADELPHIA, PA
MONDAY, doors at 7:30pm, show at 8pm
Details coming soon!
APRIL 6-8, CINCINNATI, OH
2016 Critics' Choice Award Winner returns for one weekend only!
THURSDAY, 8PM - FREE (donations accepted to benefit refugees)
FRIDAY & SATURDAY, 8PM - $15
Know Theatre of Cincinnati - 1120 Jackson St. (in OTR)
Tickets & Information
MAY ORLANDO, FL
2014 Best Female Performer returns with a new show!
Part of the Orlando International Fringe Festival
Dates & Times TBA
Pink Venue
See Orlando Fringe website for details

JULY 19-30 WINNIPEG, MB CANADA
Director of "Papa Squat" (***** - CBC, **** - Free Press) returns!
Part of the Winnipeg Fringe Festival
Dates & Times TBA
ACI Venue
See Winnipeg Fringe website for details
AUGUST 3-12 SASKATOON, SK CANADA
Part of the Saskatoon Fringe Festival
Dates & Times & Venue TBA
See Saskatoon Fringe website for details
REVIEWS AND AWARDS:
"10 is not enough: Top 11 Curtain Calls of 2016"
- Cincinnati Enquirer
WINNER of the CRITICS' Pick of the Fringe AWARD
- Cincy Fringe 2016 -