E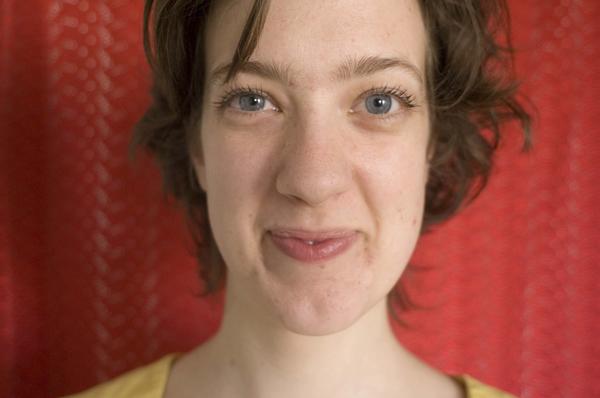 rika Kate wrote and performed Pack of Others' flagship show FLUID (2007), named to Curve Magazine's "Top Ten Hottest Plays," as well as Tap Me on the Shoulder (2012), which earned her the Orlando Fringe Critics' Choice Award for "Best Female Performance." Her two prior self-produced solo shows were Voting Rites: An Exploration of New Hampshire Women's Attitudes Towards Voting (2004), an interview-based piece, and Go <imperative> (2003), a set of traveling character studies.
She grew up in a small town in New Hampshire and studied Theatre at Yale University. For seven years she taught yoga professionally in communities all over Brooklyn and built puppets at The Puppet Kitchen in Manhattan's Lower East Side, then she moved to Northampton, Massachusetts, where she played in the Smith College Gamelan Ensemble and was a core member of Movement Lab, a collaboratively-led artists' working group. While in Massachusetts, she attended E|MERGE, an interdisciplinary artist residency at Earthdance (2012), and received project grants from the Northampton (2012), Amherst (2013), and Easthampton (2013) Cultural Councils.
She now makes her home in Covington, Kentucky, which her partner in life and art, Paul Strickland, describes as "a small city off the coast of Cincinnati." They have appeared together onstage at the Know Theatre of Cincinnati in Andy's House of [blank] (2015), and Serials! (2015, 2016), and on the road across the U.S. and Canada in Tales Too Tall for Trailers (2015) and 13 Dead Dreams of "Eugene" (2016). In addition, Erika is a shadow puppetry designer and director, most recently with a production of "Carnival of the Animals" for Madcap Puppets. She is currently touring with her latest solo show, Evacuated!

Other: As in, please check one: __ Hetero / __ Homo / __ Other. As in, the white girl speaking Indonesian.