The Pack is based in Brooklyn, New York. We hail from New Hampshire, New Jersey & New York, and in between have had other homes in: New Haven (CT), West Java (Indonesia), Philadelphia (PA), Boulder (CO), Juneau (AK), San Francisco (CA), Sardinia (Italy), Northampton (MA), Covington (KY), and on the road.
Erika Kate MacDonald, Co-Founder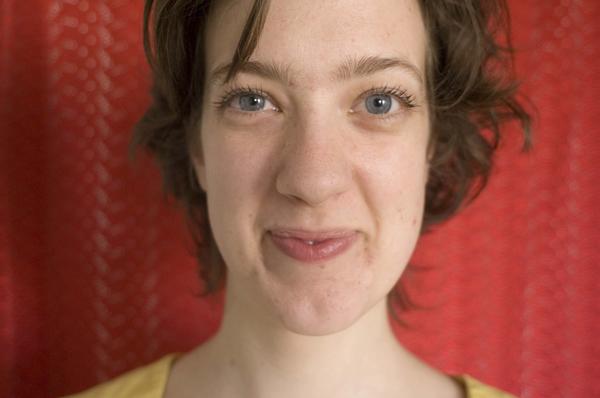 Erika Kate wrote and performed Pack of Others' flagship show FLUID (2007), named to Curve Magazine's "Top Ten Hottest Plays," as well as Tap Me on the Shoulder (2012), which earned her the Orlando Fringe Critics' Choice Award for "Best Female Performance." Her two prior self-produced solo shows were Voting Rites: An Exploration of New Hampshire Women's Attitudes Towards Voting (2004), an interview-based piece, and Go <imperative> (2003), a set of traveling character studies.
She grew up in a small town in New Hampshire and studied Theatre at Yale University. For seven years she taught yoga professionally in communities all over Brooklyn and built puppets at The Puppet Kitchen in Manhattan's Lower East Side, then she moved to Northampton, Massachusetts, where she played in the Smith College Gamelan Ensemble and was a core member of Movement Lab, a collaboratively-led artists' working group. While in Massachusetts, she attended E|MERGE, an interdisciplinary artist residency at Earthdance (2012), and received project grants from the Northampton (2012), Amherst (2013), and Easthampton (2013) Cultural Councils.
She now makes her home in Covington, Kentucky, which her partner in life and art, Paul Strickland, describes as "a small city off the coast of Cincinnati." They have appeared together onstage at the Know Theatre of Cincinnati in Andy's House of [blank] (2015), and Serials! (2015, 2016), and on the road across the U.S. and Canada in Tales Too Tall for Trailers (2015) and 13 Dead Dreams of "Eugene" (2016). In addition, Erika is a shadow puppetry designer and director, most recently with a production of "Carnival of the Animals" for Madcap Puppets. She is currently touring with her latest solo show, Evacuated!
Other, as in, please check one: __ Hetero / __ Homo / __ Other. As in, the white girl speaking Indonesian.


Sophie Nimmannit, Co-Founder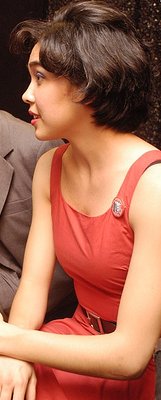 Under the umbrella term "theatermaker," Sophie performs, directs, does drag, & builds masks & puppets for the live stage. She received her BA in theater at Yale, and has trained in mask, clown, Suzuki and other forms of physical theater. As a member of the International Theatre Collective, she performed in Seattle, Boulder, St. Louis and Canadian Fringe Festivals. In 2006, she toured with Denver's LIDA Project and performed her solo show "Arachne" at the 2006 Boulder Fringe. In New York City, she has performed with the South Wing (AOI!" Japan Society, P.S.122) and Blessed Unrest (Machinal). In 2011, she appeared in the premiere of Mac Wellman's 3 2's or AFAR. She is a joker with Theatre of the Oppressed NYC. Other: Always checks that Other/Mix/Mixed Race box, the final option. Notoriously cast as the animal, foreigner, man, non-speaking role.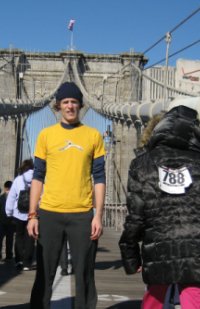 John Leo
John Leo is a performer, teacher and director. He has studied theatrical dance at Bard College and is a graduate of the Dell 'Arte School of Physical Theatre. He has studied with Clown masters: Ronlin Foreman, Sue Morrison and Ricardo Puchetti. For the past seven years he had been landlocked in the quirky little town of Juneau, Alaska creating clown, opera, drag and contact improvisation with Perseverance Theatre, Kitschy Yum-Yum Burlesque and Wild Rumpus Clown Theatre (Best of San Francisco Fringe 2003). Mr. Leo has toured his work throughout Mexico, Canada, Alaska and the 'Lower 48' and has received funding from the Alaska State Council on the Arts and the Rasmuson Foundation. He is psyched to be living in the Truly Wild city of New York.