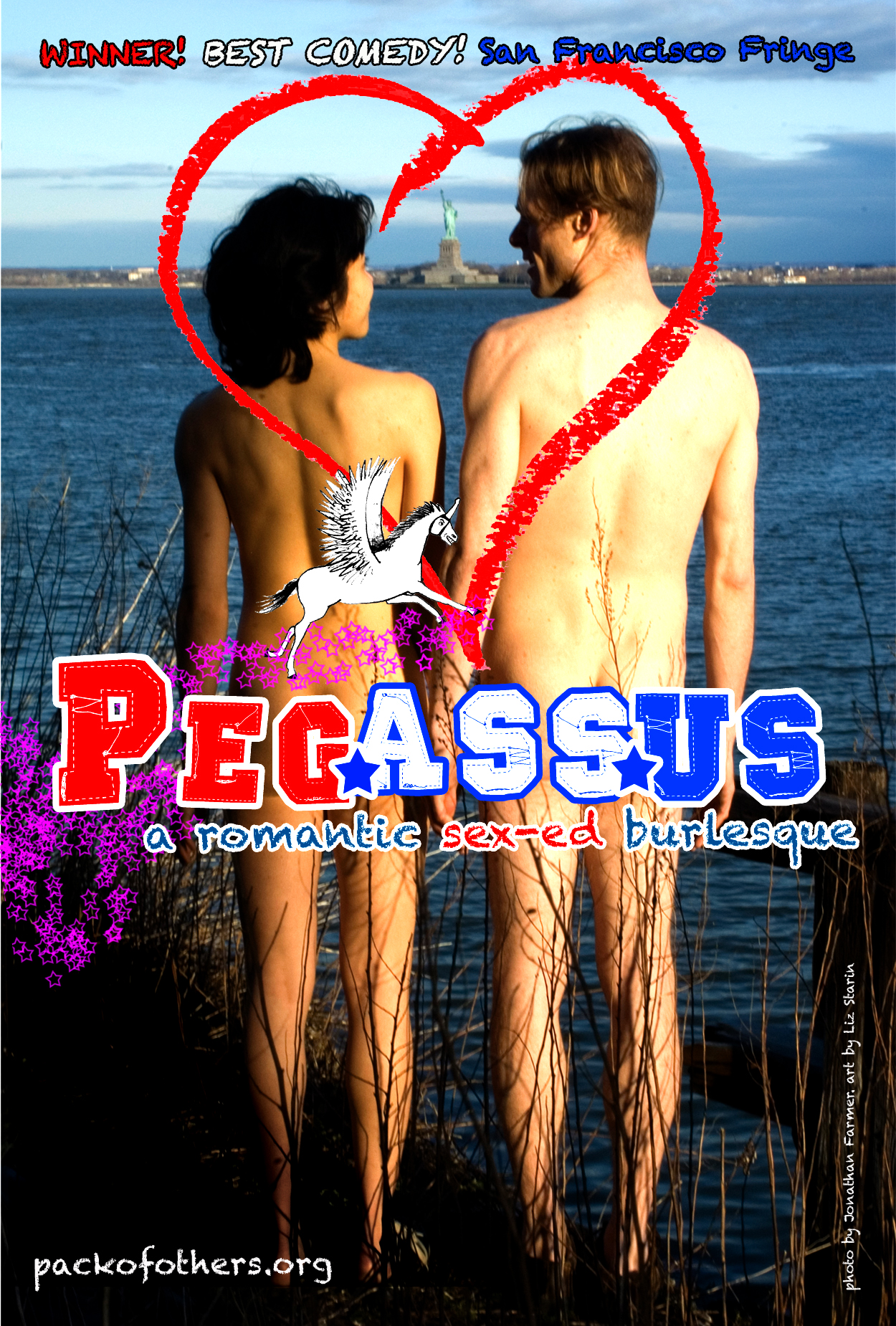 Peg-ass-us is a melt-your-heart sweet, get-you-wet sexy, pee-your-pants funny burlesque love story. A charmingly mismatched, real-life couple use puppets, sing-a-longs, and comedy to guide audiences through the "ins-and-outs" of pegging, explore the connections between sexuality and identity, and deliver the sexual education everyone deserves.
Peg-ass-us was originally conceived at the Boulder Fringe, when two theater artists from opposite coasts met and discovered their shared passion for adventurous original theater, among, um... other things. For four years, the show has toured the nation, spicing up festivals and tickling budding minds at Yale, Brown and Bard. Along the way, it won "Best Comedy" at the San Francisco Fringe, received the blessing of sex educators, and inspired awesome conversation, plus who-knows-what-else.
Peg-ass-us has appeared at the Montreal & San Francisco Fringe Festivals, the Brick Theater (Brooklyn), Bard College and as Artists-in-Residence at Dixon Place. The show has toured to Juneau, AK, Seattle and Portland and appeared as part of Sex Week at Brown (2011) and Yale University (2012).
The show is available for booking at your venue or college! See Booking for info!
**Peg-ass-us contains nudity and sexually explicit content.
Follow us on Facebook, Twitter. Want to join our mailing list, conspire to support us with publicity, appearances and such?, please contact us!